To boost the number of people in Ethiopia who use electronic payment systems, a technology firm and a local bank have introduced merchant loyalty prepaid shopping electronic card system.
The new program to the country plans to enable merchants to get various benefit packages from major traders in the country.
Fettan Limited, a United States based technology firm which has been operating in Ethiopia for several years has announced that it has partnered with Wegagen Bank Share Company of Ethiopia and introduced loyal customers card for Oil Libya and Shoa Supermarket and Great Abyssinia customers, among others.
"By introducing this program, we are building sustainable demand and supply-based ecosystems, which allow the customers to use electronic payment," Yemiru Chanyalew, CEO of Fettan Limited told NATION Correspondent in Addis Ababa.
"If we see the use of electronic card in Ethiopia, it doesn't exceed more than 40% on average. In my view one of the reasons for such low usage of the cards is the absence of incentives that encourages the merchants to use the cards frequently. Therefore we need to create the need on the merchant side before distributing the cards and that is what we are doing," Mr. Yemiru says.



The merchants'  loyalty cards will be used across the 140 oil stations of oil Libya in Ethiopia while the Shoa cards is expected to be used by some 50,000 customers of Shoa Supper market, which one of the biggest supermarkets in Ethiopia, according to Mr. Yemiru.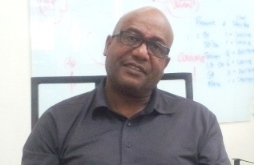 The cardholders will be entitled to various benefits such as discounts on products and services of Oil Libya, Shoa Supermarket and Great Abyssinia, the company engaged in multiple businesses from shopping mall to coffee trading and real estates.
Electronic payment in Ethiopia
ATM was started in Ethiopia 13 years ago by the state-owned Commercial Bank of Ethiopia, which has about 50% market share in the banking industry of the country.
Data from the National Bank of Ethiopia, which regulates the country's financial sector, shows that a total of close to 1.5 million people were using ATM cards in Ethiopia at the end of June 2014. Only eight banks out of the total of 19 banks operating in the country are providing the ATM service with a total of 664 ATMs and 1,337 Point of Sales (POS).
Currently the banking sector of Ethiopia, which is closed to foreign investors, is estimated to created jobs for around 60,000 compatriots with a total of close to 2,700 branches.