Ethiopian businesses target online marketing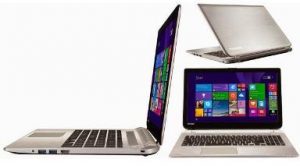 Following the emergence of big local companies in Ethiopia, online marketing is becoming popular and widely used by promoters of the new companies under-formation and existing firms.  

Banks, real estates, manufacturing companies are now choosing local online media websites to promote their business to reach potential investors for their idea of establishing strong globally competitive firms by offering shares to the public.
Habesha Cement Share Company and Access Capital Share Company are among those companies, which are formed and expanded their investments by attracting Ethiopians in the diaspora and foreign inventors using online marketing.



In Addition, Ayat Real Estate Share Company, Dalol Oil Share Company and Eco energy Share Company are also among those who are currently using online marketing using online media or their own websites to reach people with the hard currency.
"The shift to an online marketing has come about following the emergence of huge private companies, which need enormous amount of initial capital," says Samson Wolle, Consultant and Researcher at Access Capital, a business & research share company in Ethiopia engaged in advisory and diversified investment areas.
"These companies, which are under formation or expansion by collecting funding from the public are forced to change their targets in order to secure this huge funding. Using the internet, they can easily reach Ethiopians abroad and foreign investors. This will help them secure the huge investment capital, which they often can't easily find from the local people," he says.
Even though share offering to establish new companies and expand the existing ones was practiced in Ethiopia for more than a decade with the emergence of private banks, the promoters' choice of marketing channels was limited to television, radio and newspapers.
Ethiopian business online marketing evolution
It was about a year ago that these companies' advertising appears on local media websites when companies began offering share to the public to establish these firms.
Meanwhile, some ten years ago, some government media sites such as Ethiopian News Agency and Walta Information Center used to post a few advertisements of government firms such as Ethiopian Airlines on their websites.
In addition, there were websites created by Ethiopians living abroad with advertisements of products and services of Ethiopian disapora, such as Ethiopian restaurants and classifieds.
These websites such as nazreth.com and ethiopianreview.com are also known for marketing Ethiopians business abroad along with Ethiopian news, which they collected from different websites. These sites are still popular and have so many visitors abroad and some from Ethiopia as well.
The trend
Today, the online marketing is not limited to big companies. Some websites like ezega.com and addisallaround.com are becoming popular for their classifieds. The site provides information on local products and services, such as merchandise for sale and wanted homes for rent and sale, and services from various companies in Addis Ababa and other major cities.
In addition, local online media like newbusinessethiopia.com are also able to obtain advertisements from big companies such as banks, airlines and tourist destinations and service providers. "Our aim is to provide daily local news and information online from Ethiopia to the global audience by promoting products and services of local companies, whose major customers are Ethiopian diasporas, foreign investors,  tourists and the like," says Tedla Yeneakal, Deputy Editor-in-Chief of new.businessethiopia.com.
In Ethiopia, a lot of commercial transaction is still conducted the old fashioned way, through various outlets and vendors, rather than through the internet.
Oftentimes, information is sought though word of mouth or by calling various suppliers and asking if they have certain product or service.
"It is very common to see people spend hours or even days driving around the city looking for certain product or service," stated in their November 25, press release.    "This is highly inefficient for both buyers and sellers, and it is changing. Now, online classifieds in Ethiopia is taking hold," say the founders of Ezega.com.
The challenge and opportunity
But all agree that a lot has to be done in order to improve mobile and internet services in Ethiopia and introduce some value added services like mobile banking, which are becoming popular in the neighboring countries such as, Kenya.
"A lot needs to be exploited in Ethiopia," says Michael Maltusch, Representative of Nokia Siemens Network Ethiopia, a company which has accomplished some 100 million euro networking projects in Ethiopia over the past few years.
"There are lots of applications out there that can be easily used. We have been discussing with the Ethiopian Telecommunication Corporation (ETC) on how we can introduce some value added mobile services," he says.
He believes that introducing services like weather information, news, music, jokes and horoscope to mobile phone users is possible by using SMS application.