Ethiopia to deport seven UN diplomats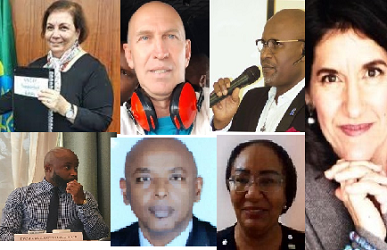 The Government of Ethiopia today announced its decision to deport seven UN officials who were found in interfering in the country's internal political affairs, which is contrary to the humanitarian activities they are supposed to be engaged in.

The seven individuals, who were in charge of seven UN humanitarian agencies, are given 72 hours by the Government of Ethiopia to leave the country within 72 hours.



"The Ministry of Foreign Affairs of Ethiopia declared "persona non grata" for seven individuals who have been working for some #UN humanitarian agencies in #Ethiopia for meddling in the internal affairs of the country. They must leave the country within the next 72 hrs. 30 September 2021," the Ministry twitted, listing the names of the individuals ordered to leave the country.
The individuals ordered to leave Ethiopia within 72 hours include UNICEF Ethiopia Director and UNOCHA Ethiopia head.
.@mfaethiopia declared "persona non grata" for seven individuals who have been working for some #UN humanitarian agencies in #Ethiopia for meddling in the internal affairs of the country. They must leave the country within the next 72 hrs. 30 September 2021 pic.twitter.com/IDHv6AD145

— MFA Ethiopia🇪🇹 (@mfaethiopia) September 30, 2021