Causalities of gangs' attack in Ethiopia reaches 27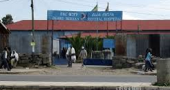 The number people killed by heavily armed gangs in Amhara region over the weekend has increased to 27, according to a state media.

The daily state Amharic language newspaper, Addis Zemen, has reported today in addition 27 people are wounded. Those who are wounded are being treated in Debre Birhan and Mehal Meda hospitals, according to Mr. Teferra Wondimagegnew, Administrator of North Shoa in Amhara Region, who is interviewed by the paper.



He indicated that the attack was made by highly armed people. The armed men were shooting at the people from mountains and were dressed in military uniform, according to Mr. Teferra who also indicated that the armed men were flag. After three days and the arrival of the military and federal police, the situation is the area is now calmed, according to Mr. Teferra.
Some media reports, which quoted eye witnesses have been reporting that the attack was made by the Oro Liberation Front fighters though the government said that it is working to investigate who committed the attack.
After the reformist Prime Minister Abiy Ahmed came to power ethnic conflicts has been popping up in different parts of the country displacing over a million people in just one year. As the number of such conflicts and attacks to increase many are now urging the government to take serious measures against those political elites and their sponsors that are fueling ethnic clashes in Ethiopia, before the country dives into Rwanda like genocide.
It is recalled that the number of people died in different parts of Amhara region over the weekend was reported to reach 16.