Marathon Motors opens first electric car charging in Ethiopia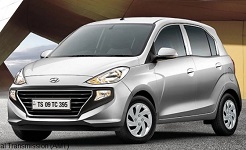 Marathon Motors Engineering, a private limited company in Ethiopia, today opens its first electric cars charging station in the capital, Addis Ababa.

Owned by Ethiopia's Olympic gold medalist and business tycoon Athlete Haile Gebrselassie, Marathon Motors has been engaged in importing of South Korea's Hyundai automobiles for the past several years. In the past few years, the company has started assembling of Hyundai electric cars in Ethiopia.



The charging station today opened is aimed to serve owners of the electric cars, which Marathon Motors has been assembling. The company is also planning to open more charging stations in different parts of the country, according to CEO and Managing Director of Marathon Motors, who spoke at the opening of the charging station.
In addition to the fast-charging stations, Hyundai cars being assembled in Ethiopia by Marathon Motors can be charged at home like cellphones, according to Mr. Melkamu.
The Governor of the National Bank of Ethiopia Ynager Dessie (PhD) who spoke at the opening of the charging station indicated that the expansion of electric cars in Ethiopia will help the country cut its spending for fuel import, which is estimated to reach between $2 billion to $2.5 billion per year.



Among the businesses owned by Athlete Haile are commercial real estates, several hotels branded under Haile Resorts, coffee farms and related commercial activities