Cement price in Ethiopia stabilizing,says Ministry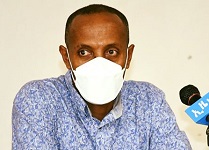 The Ministry of Trade and Industry of Ethiopia said the price of cement has been stabilizing over the past days as a result of regulatory measures taken by the Ministry.

The price of cement which was almost doubled to around 450 birr (about $13 at current exchange rate) per sack, is now stabilizing after the Ministry of Trade and Industry took measures to regulate the price for the product, according to Melaku Alebel, Minister of Industry and Trade. The Minister stated that that the reasons that inflated the price of cement in Ethiopia over the past weeks was because some of the major cement manufacturers were not producing with their full capacity and some individuals were also engaged in hording the product.



The shortage of imported inputs has contributed to the decline of the production of cement in the country that led to price hike, according to the latest report of the Ministry of Industry and Trade of Ethiopia. One of the measures taken by the Ministry was to assist cement manufacturers in Ethiopia to use local inputs such as, coal. Minister Melaku stated that the factories, which were sourcing only 20 percent local coal have now increased their use of local coal from 60 to 100 percent.
He stated that the other measures taken by the Ministry to reduce the inflated price of cement is allowing state enterprises to purchase from the factories and distribute cement and making sure that other traders engaged in the business are legally operating.
The price for a sack of cement (50 kilograms) at factory level is currently between 220 to 250 birr, according to the latest report of Chemical and Construction Inputs Industry Development Institute of Ethiopia.
EDITOR'S NOTE- Data and information from the Ministry of Trade Communications and Industry of Ethiopia is used for this report.