Ethiopia gets $68 million from meat, milk export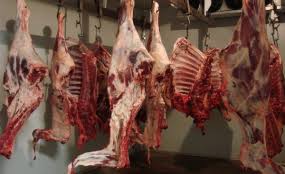 Over the last eleven months Ethiopia has secured 68.13 million from export of meat and milk, the Ministry of Trade and Industry of said.

The Ministry presented the report during evaluation meeting on the performance of the sector with companies engaged in production and export as well as directors of Ethiopian meat and Dairy Industry development Institute, the state agency in charge of supporting the industry's development. Out of the over $68 million export revenue, the majority income 61.31 is secured from goat meat and mutton export.



The remaining is secured from other animals and their byproducts and animal feed as well as milk, honey, wax and fish export, according to the information from the official social media page of the Ministry of Trade and Industry of Ethiopia. The plan of Ethiopian meat and Dairy Industry development Institute of Ethiopia for the eleven months period was $113.81 million.
Some of the major challenges the sector is facing include, frequent electric power cut, shortage of supply of quality livestock, and continued illegal (contraband) live animal trade across the border, according to Mekonnen Gashu, Deputy Director of the Institute.
State Minister of Trade and Industry, Ambassador Misganu Arega, on his part stated that there is no shortage of livestock supply, but the problem failure to supply the right inputs (livestock) to the right companies on time. He indicated that his Ministry is working to shortening the supply chain between pastoralists and suppliers of livestock to the abattoirs, which process and export.