Ethiopia PM forms committee to end Addis Ababa, Oromia dispute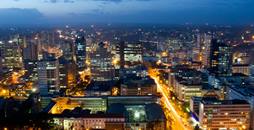 Prime Minister Abiy Ahmed of Ethiopia forms a committee of eight members to resolve the longstanding boundary dispute between Oromia Regional Administration and the capital of Ethiopia, Addis Ababa.

The dispute between the two administrations came after Addis Ababa City Administration distributed 51,229 condominium houses to residents of the city, who have been saving money to benefit from the state-subsidized affordable housing program.



The distribution of the houses was opposed by demonstrators from the neighboring Oromia towns, who claimed that the houses should be given to the farmers and family members who were evicted from their lands for the construction of the condos.
The demonstrations were organized by influential Oromo activists such as Jawar Mohamed, who have been opposing the expansion of Addis Ababa City into the surrounding Oromia towns evicting Oromo farmers.
Following the demonstrations the Oromia Regional Administration has issued a statement supporting the demand of the demonstrators.
Meanwhile during the draw of the prizes to distribute the condos, Deputy Mayor of Addis Ababa, Takele Umma, who is also a member of the ruling party in Oromia, indicated that some of the condos were allocated to the families of the farmers, whose land was taken by the city administration to build the condos.
Chaired by Muferiat Kamil, Minister of Peace, the committee members appointed by Prime Minister Abiy to ease the tension between the two administrations includes, Teyba hassen, Ahmed Mussa and Dr. Girma Amente from Oromia Regional Administration, and Deputy Mayor of Addis Ababa Takele Umma, Endawek Abite, Solomon Kidane and Tesfaye Beljig from Addis Ababa administration.
Addis Ababa City, which is surrounded by Oromia Region, has been a center of controversy for log time mainly, after the ruling party lost the May 2005 election in Addis Ababa.
Disappointed and frustrated by the result of the election, the ruling coalition, the Ethiopian Peoples' Revolutionary Democratic Front (EPRDF) led by the late Meles Zenawi, announced that Addis Ababa also known as, Finfine, is the capital of Oromia Region.
Absence of clear boundary between Addis Ababa and Oromia region as well as claim of the later to have special benefit from the capital, has led to growing tension between Oromia region and the inhabitants of Addis Ababa, who often considered like aliens who have no say about the city by ethic-politics- infected politicians and activists.