BY ANDUALEM SISAY GESSESSE – Tigist Kebede, 38, resides in Sebeta where she and her husband launched TGA Leather, about three years ago. As the demand for their leather products both local and abroad is increasing, their modest company has managed to provide job for ten employees.

TGA produces leather jacket, bags from genuine leather, which Ethiopia is top in Africa in its livestock resources and known for quality leather products. During the last week of November 2018 she displayed her products at the 2nd Djibouti International Trade Fair, where she managed to access new buyers for her products.



"The market is promising. What we now realized is that the market for Ethiopia's leather products has always been there, as long as we manage to produce quality products. Improving the quality for them should be our priority, which I believe we can reach there soon as we have access to the best quality leather. Rather our challenge now is shortage of high quality accessories such as, zippers," says, Tigist, who is also a mother of one.
Even though TGA has not yet started direct export, the company has been supplying products to other exporters.
"With support from the Federal Small and Micro-enterprises Agency, we are working to obtain an export license," Tigist says.
Before starting her own business, Tigist had been working in Pitards Leather Products Factory, where she developed her skills. When her husband, who used to be a farmer in Sebeta, got a compensation payment for his land, they established TGA.
"The 43 square meter shed the municipality provided us about a year ago was very much instrumental in advancing our business as we used to work out of our house," she says.
Utilizing 60.12 million birr (around $2.16 million) from the Oromia Regional State, by July 2015 the municipality has built 620 sheds and 171 shops for small and micro enterprises (SMEs) engaged in different businesses like TGA.
A total of 25,909 unemployed inhabitants of Sebeta were assisted by the municipality to organize in groups and engage in manufacturing, urban agriculture, construction, commerce and other services, according to the statistics New Businness Ethiopia obtained from the municipality.
Among them 72 enterprises have grown from small to medium enterprise each registering a capital of between half a million birr (around $18,000 at prevailing exchange rate) to 1.5 million birr (around $54,000).
Microfinance institutions have helped unemployed youth to start businesses by providing a total of 33.1 million birr (around $1.15 million).
Manufacturing hub
Founded 75 years ago, the town of Sebeta used to be known much by Addis Ababans for its long leaf tchat (an addictive mild stimulant, which is also one of the major export items of Ethiopia).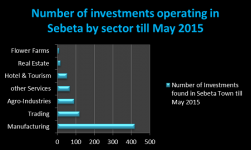 Today the town is the top manufacturing hub in Ethiopia with industries that produce and directly their export products. Involving sub cities like, Alemgena, Furi and Welete Sebeta is 10,000 hectares divided into ten kebeles (sub towns), currently it has a population of over 350,000.
Sebeta is now not very different from some of the sub cities found in Addis Ababa in terms of basic infrastructures. Its proximity to the capital Addis Ababa, which is 25 kilometers, the availability of abudant human resources and conducive investment climate are among the reasons Sebeta is prefered by local and foreign investors, according to Sebeta Mayor Mr. Legesse Negeo, in office for the past two years.
Data obtained from the municipality shows that Sebeta is hosting 418 manufacturing firms ranging from breweries, steel, liquor and cement factories, to over a dozen water bottling companies. In addition dozens of agro industries and other companies engaged in various sectors including, flower farms are currently operating in Sebeta.
As a result, the town has created jobs for close to 54,000 residents and those who come from the nearest sub-cities of Addis Ababa. Reducing unemployment is one of the priorities of the town's administration.
"…We believe reducing unemployment will have a greater impact in poverty alleviation, a focus area is supporting youth entrepreneurship and job creation," Legesse says.
Investment areas
In line with Ethiopia's vision to transform an agrarian into a manufacturing economy, Sebeta has been attracting and supporting investments.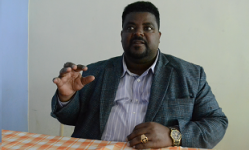 "We can't say Sebeta is close to Addis Ababa anymore, the two have almost become one. Everyday people living in Addis Ababa come to work in Sebeta and return home in the evening and vice versa," he says. This has made Sebeta even more attractive for investors as they can easily access employees from Addis Ababa.
The fact that both terminals of the Ethiopia – Djibouti Railway are found in Sebeta also makes the town more appealing for export oriented businesses.
"We have heavy industries, which directly export their products as well as medium hundreds of and small manufacturing companies in Sebeta. In addition to the railway stations, Sebeta is close to Bole International Airport in Addis Ababa for fresh agricultural product producers and exporters," says Mr. Legesse
"We invite heavy industries to come and take advantage of these opportunities. We highly value the contributions of such companies in creating jobs for our youth and the economy of the country in general. Investors are also welcome to build lodges and hotels in Sebeta," he says, indicating that his town is preparing land with the basic infrastructure to welcome potential investors.
Found adjacent to the dense Suba Forest on one side and Mogole Mountain on the other, Sebeta is surrounded by mountains, which makes it a good tourist destination. Mountain climbing and camping are among activities tourists to Sebeta may consider enjoying.
The town has two sites where the traditional Oromo Geda , Erecha festivity, takes place annually. As the nation provides various incentives for investors in both manufacturing and tourism sectors, investing in Sebeta in these areas is indeed lucrative for private investors local and foreign.
The basics
Another key area the municipality is focusing in is development and expansion of infrastructure.
"We can't attract investments just because we wish for or promoted it. We need to have the basic infrastructures for those industries to exist. We need to be able to provide those investors with the basic ones such as, roads, power and water as well as affordable housing for their employees and inhabitants in general," says Mayor Legesse.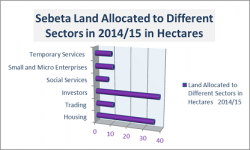 To address the housing demand of its growing population, the town has been working on housing schemes. Under the national condominium housing program, by July 2015 the municipality has built over 1,700 apartments and handed them over to the citizens.
There is also an auction program that allows inhabitants or businesspeople to lease land and build houses such as, real estate for medium and high income people. Currently around 20 real estate developers are operating in Sebeta. The town is not only home for those who work in Sebeta, many people who work in Addis Ababa live in the town.
In addition, the town has prepared land with house designs for the construction of over 3, 600 houses. Each house will be built on 140 square meters of land. This program mainly targets the civil servants at the lower level of income.
Of the total, Mayor Legesse recently handed over some 1,200 house designs. "Soon we are also under preparation to provide land for additional 80 associations under this program," he says.
Out of the 10,000 hectares of total land size of Sebeta, the administration plans to use close to 43% for housing followed by 29% for clean and green development as well as 11.4% for industries.
In order to become beneficiaries of this program, the people living in Sebeta have to organize themselves into associations (groups) each having 12 beneficiary families / members. Then they are expected to start saving in a bank to show their commitment and capacity to build the houses after the municipality provides them the land.



Education and expansion of health facilities for the residents has also been the major focus areas of Sebeta. For any town, understanding a town and its potentials as well as the major challenges are critical to efficiently plan, manage and properly develop the resources, according to Mayor Legesse, who also served previously as Mayor of Dukem, another industrial town in Oromia Region.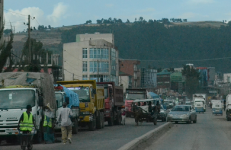 "I strongly urge the municipality to continue expanding its support to the unemployed to get jobs or create their own business, as well as improving the infrastructure problems of the town such as, water and drainage. I also hope the government will continue facilitating our participation in such international trade fairs," Tigist says.
Even though there are over 15 water bottling companies operating in Sebeta, on the contrary the inhabitants of the town have been facing water shortages.
"To address this challenge we have commissioned a study and we are working to address the problem. One of the means we solve such problem is by attracting more investments, which brings jobs to the youth and help us generate tax revenues and address the challenges," Legesse says, indicating that the town will also continue to work towards good governance, fighting corruption and democratization as part of the national reform the country has been perusing since prime Minister Abiy Ahmed came to power last March.