Legendary Ethiopian singer admitted to hospital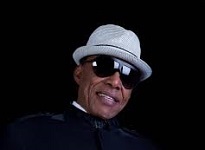 Ali Birra, the legendary Ethiopian singer known for his music in Oromiffa language has been admitted to Adama General Hospital.

On Wednesday the popular artist is visited by Ethiopia Customs Commission Commissioner, Debele Kebeta. Ali Birra, who has played Oromifa songs for over half a century, is popular by all Ethiopians.



Began his carrier in around Harar and Dire Dawa cities, Ali Birra's unique songs and his messages have touched the hearts and minds of millions of Ethiopians. For his outstanding performances a few years ago Ali Birra has got honorary doctorate degree.

From 1964 to 1984 Ali had worked with various musical bands in different hotels in Addis Ababa. In September of 1966 he joined the Imperial Body Guard band performing for the Emperor and his high ranking officials. Ali Birra whose original name is Ali Mahammed, was born on May 26, 1948 in Dire Dawa, according to his online profile on Opride.com. It is stated that Ali is the only child of Mohamad Musa and Fatuma Ali.



Growing up as a young boy, Ali had no recollection of his mother as the couple got divorced when he was at a tender age. He was raised by a single father with the help of his aunt Meyram Abdullahi (Gragn). Recently fake report about Ali Birra's death was disseminated on Wikipedia.