Imagining Ethiopia post COVID-19
BY ANDUALEM SISAY GESSESSE – At this point of time no one dares to estimate what our world look like or which one of our current habits and lifestyles will be changed forever post COVID-19. It is also hard to predict accurately how severely the global pandemic affects the economy of an individual country, especially for those now known as the poorest countries in Africa including Ethiopia.

But one thing is clear. These poor countries, though they are rich in natural resources and energetic young generation, will be badly impacted. This is because they can't be able to get the amount and kind of aid they used to from the rich countries, which are currently struggling to save their own people and economies.



Some of these developed countries Western countries, including the United Sates, need years to recover from the impacts of COVID-19 let alone to help Africans. We have seen even how the new closest ally of Africa – China has treated Nigerians in Guangzhou and kicked them out of her country.
But these countries, including China won't abandon Africa. They will continue rather pretend extending small aid (handouts) to Africa, because they know that Africa is the future. A handout, which has never and will never improve the lives of ordinary Africans.
They know that Africa is rich, with arable land that can feed the world. They know that Africa is rich with minerals, the rich and China are using for their manufacturing companies. They know that the oceans and seas surrounding Africa and the land is full of gas and oil as well as full of variety of fishes. They know that Africa is the greatest market for their products ranging from toothpicks, electronics, pharmaceuticals, to automotive and guns. They know that African countries offers the cheapest labor in the world so that their companies will come and exploit like textiles factories in Ethiopia. They know…
After all they know that Africa is not poor. But they will continue working to make us think that we are poor. This is what these rich or even China has been doing before COVID-19 and likely to continue doing post COVID-19.
So what should Africa do? The solution for African countries to overcome such world order, which not been able to set them free from begging for aid from the West and China, it to LOOK INSIDE.
This is a critical time for Africa to shift the gear. Thank God Africans have developed better immune system to the kind of COVID-19 influenza pandemic. Take for instance my country Ethiopia, every year about 5,000 people die from road traffic accident. In addition, tuberculosis (TB) kills 30,000, malaria and other non-communicable diseases also kill tens of thousands of people in Ethiopia every year. Same is true for many is true for many African countries. The difference is COVID-19 is pandemic and likely damages the health system of African countries.
For instance today June 4, 2020, the total number of people died by COVID-19 in Africa since the pandemic outbreak (December 2019) are less than, 4,000. What does this tells us? Simple, we are used to hardship from poverty, civil war to diseases and famine. The recent experiences of Ebola has also given us some lessons. We don't stop living because of a certain pandemic or epidemic.
Because both the pandemic and locking down ourselves (economies) will gradually kill us. Because China or the Western may feed us today, but not always.
We African's choose to die fighting. And don't forget our centuries old traditional medicines, which brought us where we are today. In rural Africa there are still hundreds of millions of people who use traditional medicines for influenza and other diseases.
Each and every African country has its own traditional medicine geniuses. That is how we adapt or built our immune system as compared to the Western world often addicted to modern tablets. We know how to overcome or live with some of these hardships better than those who used to live in a very healthy environment. They say, "When the going gets tough, the tough keeps going."
So, African countries shouldn't be tempted to full lock down to fight the spread of COVID-19. After all we have witnessed from the rich nations the cost of lock down. Combating the pandemic with mainly social distancing and face masks, Africa should take the pandemic as an opportunity to aggressively mobilize its domestic resources.



During this challenging time of COVID-19, investing aggressively on what African countries already have, which I listed above, can set the continent free from foreign aid once and for all.
Africa can strategically divert its labor force into the untapped sectors, which requires less investment and training. It all starts by focusing on its arable land, water, fish resources, and livestock by channeling its over 65 percent energetic youth into these sectors. We shouldn't forget that food will remain to be one of the most needed commodity even post COVID-19.
Investing only the over $40 billion per year, which Africa has been spending to import food, the continent will start feeding the world. In addition, it is time for Africans in the diaspora to return back to their rural families and invest in these sectors instead of sitting idle in the U. S. and Western countries complaining about losing their jobs.
With a few tens of thousands of dollars from their savings, an African in the the diaspora can come and create tens or even hundreds of jobs in agriculture, fishery, livestock production, ICT in their home countries.
Renting those idle lands and pumping ground or river water can make them vegetables farmers, who make thousands every four or five months. I know most of the money you sent to your families was for consumption. How about changing that money into investment creating jobs for your family members by improving their farming a little bit? I am not sure if most you have a better retirement plan out there in the West of the U.S. Like, African Development Bank President Adesina once said, all it needs is to 'make agriculture sexy to the young generation'.
Here in Ethiopia agriculture is becoming fashion. From Ethiopians returning from the diaspora such as, the famous Singer Kemer Yusuf, to internationals figures such as, the legend Athlete Haile Gebressilassie, people are now turning to irrigation farming.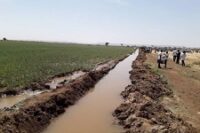 The Government led by the reformist Prime Minister Abiy Ahmed has also been focusing in converting dry places to vast irrigation farming, which is creating jobs for thousands of energetic young people. Promoted by the government innovations from affordable mechanical hospital ventilators to contact free hand washing and applications that help contact tracing has been introduced.
We have also witnessed expansion of online delivery businesses and other technologies in transportation as well as new initiatives in full digitization some of the government services.
In preparation to combat the global pandemic, a huge investment is also going into the health system of the country, which brings Ethiopia in a better position to deal with other diseases post COVID-19. This challenging time is also taken as an opportunity for the traditional medicine of Ethiopia, which identified seven medicines for COVID-19 treatment to be evaluated, to revive.
With such trend, Ethiopia for sure will end importing wheat and rice in a few years' time coming out better strong post COVID-19. The global pandemic may claim a few hundreds of or even less or a few thousands of lives in Ethiopia, but post COVID-19 Ethiopia will come out strong in many areas from aviation to telecom, banking, to tourism, agribusiness and technology based services, among others.
I hope policy makers of other African countries from Nigeria to Kenya, from Senegal to Zambia, will open their eyes and take COVID-19 as an opportunity to capitalize on what they already have to come out strong post COVID-19.