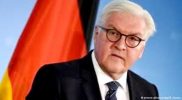 For four days' official visit President of German Frank-Walter Steinmeier is set to arrive Addis Ababa, Ethiopia this afternoon.
Continue Reading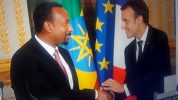 The Government of France has sent heritage protection experts to assess the condition of Ethiopia's UNESCO registered Lalibela Rock-hewn Churches and save from collapsing.
Continue Reading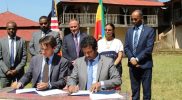 The United States Government will continue its financial support to the restoration and maintenance of Ethiopia's historic sites, said Ambassador of U.S. to Ethiopia.
Continue Reading

Ethiopian Airlines rolled out stopover packages without any additional airfare that cater for all leisure needs with a view to promote tourism into Ethiopia. It will be effective starting from August 1, 2018.
Continue Reading