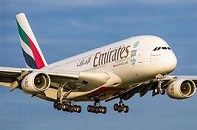 In response to COVID-19 pandemic Emirates suspends most its passenger flights by 25 March 2020, while retaining its cargo operations.
Continue Reading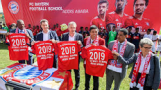 German's football club, FC Bayern today announces the opening of FC Bayern football school in Addis Ababa, Ethiopia.
Continue Reading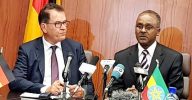 The German Development Cooperation Minister, Gerd Muller, who is on official visit to Ethiopia, says German's telecom giant, T-Systems operated by Deutsche Telecom Group is interested to joint venture with Ethio Telecom.
Continue Reading
Three research groups from USA, Finland, and UK were selected as awardees of the 5 million US dollar grant awarded for the Second Cycle of the UAE Research Program for Rain Enhancement Science.
Continue Reading