Addis Ababa launches campaign against spina bifida, hydrocephalus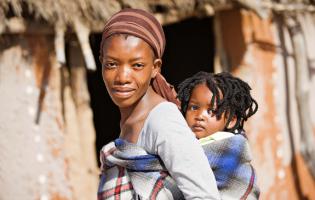 The Addis Ababa Health Bureau announces its newest campaign to combat spina bifida and hydrocephalus, birth defects that affect the development of the spine, spinal cord and the brain, leading to paralysis and early death.
In partnership with the Ministry of Health, Addis Ababa Health Bureau, Rotary International, and ReachAnother Foundation, the campaign  aims to promote the awareness and consumption of folic acid, (a form of vitamin B), which is crucial to the healthy development of newborns.
In Ethiopia, approximately 1 in 500 pregnancies are affected by spina bifida and hydrocephalus.
Panelists include Dr. Kebede Worku, State Minister for Ministry of Health, Dr. Jemal Adem, Head of Addis Ababa City Health Bureau, Dr. Mersha Abebe Woldemariam, neurosurgeon, Yakob Seman Ahmed, Head of St. Peter's Hospital, Dr. Marinus H. Koning, Founder and Board President of ReachAnother Foundation, and Wilfrid J. Wilkinson, past Rotary International president (2007-2008).



The campaign will feature television and radio advertisements, and pamphlets distributed throughout hospitals and health clinics in Addis Ababa, drawing attention to the need for expectant mothers to consume folic acid before becoming pregnant. Additionally, all health extension workers and maternal health experts have been trained to counsel expectant mothers.
Reach Another Foundation (RAF) is a US-based, non-profit organization committed to promoting better healthcare and special education services for medically underserved communities in Ethiopia. The foundation assists children born with spina bifida and hydrocephalus receive life-saving surgery in the early in life in order to help the children grow into normal adults.
Rotary is a U.S.-based nonprofit, with a global network of 1.2 million neighbors, friends, leaders, and problem-solvers who see a world where people unite and take action to create lasting change. For more than 110 years, Rotary's people of action have used their passion, energy, and intelligence to take action on sustainable projects. From literacy and peace to water and health, we are always working to better our world, and we stay committed to the end.