Tag:
Dr. Ambachew Mekonnen

The United States Government condemns Ethiopian officials last Saturday assassinations in Bahir Dar and Addis Ababa city.
Continue Reading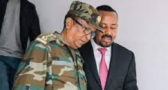 By Andualem Sisay Gessesse – On Saturday evening state media reported about coup attempt in Amhara Region of Ethiopia indicating that the president of the region Dr. Ambachew Mekonnen was shot and wounded. The president and his colleagues were in a meeting when gunmen enter the office and started shooting.
Continue Reading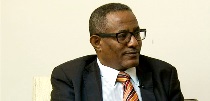 The President of Amhara Region of Ethiopia, Gedu Andargachew has resigned, state media reported.
Continue Reading