Ex Egyptian diplomat detained after criticizing government handling of Ethiopia dam crisis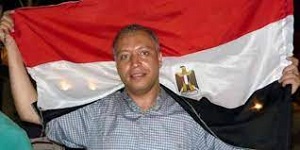 Egyptian authorities have arrested a former Egyptian diplomat and government critic, Yehia Negm, after raiding his home in Cairo on 29 May, several rights groups said, citing his family.
According to an article published on Sunday by Czech-based organization Egyptian Front for Human Rights (EFHR), Negm's family said that he appeared at the Supreme State Security Prosecution on 2 June, after an enforced disappearance that lasted for three days.
Negm, the 52-year-old former second secretary at the Egyptian embassy in Caracas, Venezuela, has been charged with "joining a terrorist group, spreading false news, and misusing social media". The prosecution ordered his pre-trial detention for 15 days pending an investigation into the case.



His family said that as soon as the investigation zeroed in on Negm, he was transferred again to an unknown location. They have demanded authorities reveal his whereabouts and allow them to deliver medication to him "as his health condition is critical and needs continuous follow-up."
The EFHR said that after Negm's arrest, he was transferred to the National Security headquarters in the Al-Salam area, where he was interrogated about his Facebook posts.
Negm, a former supporter of the Sisi government, has recently emerged as a critical voice against a number of agricultural policies, particularly the potential impacts of the controversial Grand Ethiopian Renaissance Dam on the country's water needs. He has accused the Sisi government of "mismanagement" of the dam crisis.
According to Middle East Eye, in a post on 23 May, he said that "the conflicting statements of Egyptian officials [on the dam crisis] indicate a state of internal delirium and schizophrenia, and make the country the laughing stock of the world." (Walta)