Mining challenges rebuilding destroyed cities, settlements
Azerbaijan calls on international community to press Armenia
By Aderajew Asfaw – After having attained its lawful territories back, Azerbaijan is striving to return internationally displaced persons (IDPs) back to their original areas, which was held by Armenia for over two decades.

Azerbaijani IDPs have the right of unconditional and safe return and that was confirmed in dozens of resolutions and decisions by numbers of international organizations including the UN General Assembly, the UN Security Council, the European Court of Human Rights, among others.



Although the government has made it one of priorities as it has to improve the lives of its IDP citizens, a major setback has been challenging it from in accordance with its plan, and in accordance with these resolutions and decisions, according to Embassy of the Republic of Azerbaijan in Addis Ababa.
"Our government wants and is striving to better the lives of Azerbaijani IDPs who needs and are longing to go back to their original areas," says Dmitri Panin, Charge' d'Affairs to the Embassy of the Republic of Azerbaijan in Addis Ababa.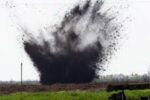 Nevertheless, because Armenia refused to give maps of mining areas, Azerbaijan's efforts to undertake various infrastructure works are being challenged.
"Armenia heavily mined the occupied territories of Azerbaijan including during its retreat from areas after the end of all military activities," says Dmitri Panin. "Armenia is refusing to release maps of these mined areas."
According to him, since the end of the war, 20 Azerbaijanis, including 14 civilians were killed and 85 citizens, including 16 civilians seriously wounded as the result of mine explosions.
This, according to the Charge d' Affairs, is a very huge war crime against civilians, showing that the country has no interest in complying with international laws and regulations.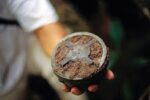 "Committing war crimes for Armenia seems to be a regular part of their administrative culture if we judge them from both history and what they do today," says Panin.
Panin claims that during the war, they deliberately hit residential areas, including densely populated cities far from conflict zones by ballistic missiles. "Just to cause panic among civilian population, they ordered for mass killings of Azerbaijanis and attacks on large cities and other residential settlements," he says.
"They used civilian infrastructure, including mosques, churches, libraries and kindergartens for military purposes, and actively engaged civilians into military operations.

Armenian officials deployed sabotage group of 62 conscripts into Azerbaijan after Armenia's capitulation on November 10, 2020 and conducted attacks on Azerbaijani military and civilians, causing the death of 4 military servicemen and injury to one civilian even after the war.
During the 30 years occupation and while retreating, Armenia destroyed more than 400 monuments, religious sites, and other cultural objects to annihilate any sign of cultural presence of Azerbaijan in occupied territories.
Now they are refusing to release maps of mined areas. This is nothing less to the crimes and atrocities on Azerbaijani citizens by Armenia and shows that Armenia is not ready to live by international laws, lacks commitment to harmony and regional prosperity, and is not done with its plans and activities to instigate renewal of hostilities for retaking of territories of Azerbaijan.



As to Panin, the Government of Azerbaijan, while rightfully expecting the international community to exert due pressure on Armenia for cooperation on eliminating the humanitarian consequences of its illegal activities, has already started demining and reconstruction works in the area, in order to provide the IDPs with the possibility and dignified return.