African chambers of commerce discusses cross border trade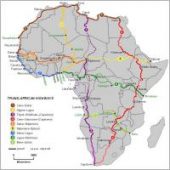 The Pan African Chamber of Commerce and Industry (PACCI) and the African Trade Policy Centre (ATPC) discussed ways on how African chambers of commerce utilize single windows system that ease cross border trade.
The two parties held a two days summit in Addis Ababa this week. Solomon Afework, First Vice President of the Pan African Chamber of Commerce and Industry, speaking at the beginning of the meeting, said: "The adoption and use of the single window system as a key component of trade policy provides many benefits to the business community as it reduces the transaction cost of trade."
He added: "As we know, the entry into force of the World Trade Organisation Trade Facilitation Agreement (TFA) launches a new phase for trade facilitation reforms all over the world and creates a significant boost for commerce and the multilateral trading system as a whole."
He said it is forecast that full implementation of the TFA will reduce trade cost by an average 14.3 percent.
The coordinator of the ATPC, David Luke, in his opening statement said the elimination of tariffs on the continent will not be enough to bring transformative benefits expected from the Continental Free Trade Area (CFTA) unless aided by the implementation of trade facilitation measures.
Single windows could therefore help in ensuring that the benefits of the CFTA are felt more widely, said Mr. Luke.
Guinea's Ambassador in Addis Ababa, Sidibe Kaba, stressed the need to mobilize the continent's governments and private sector in advancing regional integration.
The meeting brought together representative s from the African Chambers of Commerce, EcoBank, African Alliance for E-Commerce, revenue and customs officials, private sector and academia, to share experiences and best practices in trade. They came out with key trade policy recommendations towards the implementation of the single windows.
PACCI is an independent, non-profit and non-partisan organization established in 2009 to serve Africa's business by promoting for public policies that will foster continental economic integration, competitiveness, and sustainable growth.
PACCI offers its constituents a wide range of services including advocacy for the creation of the African Economic Community, capacity building, and business networking. It has around 50 national chambers of commerce acting as its local focal points.
ATC based within the United Nations Economic Commission for Africa Headquarters in Addis Ababa, was initially set-up with the financial support of the Canadian Government through the Canada Fund for Africa.