United States official set to visit Ethiopia
The Administrator of the United States Agency for International Development (USAID) Mark Green is set to visit Ethiopia this month.
During his stay in Ethiopia from August 30-31, the administrator will visit multiple USAID-funded Feed the Future sites that contribute to strengthening community resilience and economic development in Ethiopia.
USAID has been supporting many in humanitarian activities in Ethiopia, which approximately has now 10.1 million people needing emergency food assistance in addition to 7.9 million chronically food insecure beneficiaries who are supported through the Productive Safety Net Program.



Green will also visit a program supported through the U.S.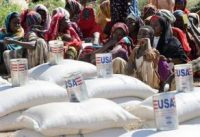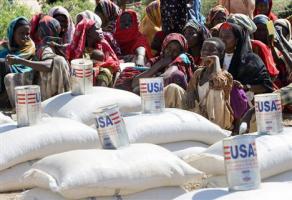 President's Emergency Plan for AIDS Relief (PEPFAR), which aims to reduce the economic vulnerability of families affected by HIV/AIDS, according to press statement from U.S. State Department.
In meetings with senior officials, Administrator Green will encourage the Ethiopian Government to increase its own investments in humanitarian responses and future economic development.
"He will also meet with leaders of the African Union (AU) Commission to underscore USAID's partnership with the AU on global health, youth empowerment, gender equality, and food security, among other mutual development goals. While in Addis Ababa, Administrator Green will meet with staff at the U.S. Embassy, including USAID Mission staff," the statement of State Department added.
Even though Ethiopian economy has been one of the fastest growing in the world, the country still remains one of the ten poorest countries in the world. Roughly 34 percent of Ethiopians live below the poverty line of $1.90 a day and are vulnerable to food insecurity, and about 75 percent depend on subsistence agriculture (IFPRI).
Its fast-growing population, now estimated at more than 104 million, puts tremendous pressure on the land and natural resources that are the cornerstones for the country's growth, according to the USAID.