Ethiopia receives $1.64 billion from diaspora in five months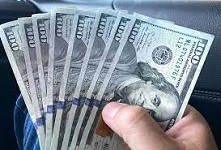 Ethiopian Diaspora Agency said that Ethiopians in the diaspora have sent home $1.64 billion remittance in five months of this year using legal money transfer.

Over the past three years Ethiopians in the diaspora have sent home a total of $9 billion using the legal banking system, according to the Agency's statement.



The Agency stated that this year the country expects a total of $4 billion remittances from its diaspora, according to the state news outlet, Ethiopian News Agency report, which didn't mention the exact months the remittance is transferred.
The report of Ethiopian Diaspora Agency sent to the news agency also stated that Ethiopians in the diaspora have donated some 400 million Birr in a few months' time to support the internally displace people due to the ongoing war and in support of Ethiopian national defense force.
It is stated that the contributions of Ethiopians in the diaspora in supporting their motherland has been improving over the past few years. In addition to remittances, Ethiopians in the diaspora have been providing technical and equipment to support the Ethiopian people and the economy in general, according to the statement of the Agency.
Reports show that the gap between the formal bank exchange rate for major parturiencies against the Ethiopian Birr has been widening. Currently, one USD is exchanged at the bank for about 49 Birr, while in the black market a USD is sold for close between 55 and 60 Birr.
The Government of Ethiopia has been urging its diaspora to use the formal banking system to send remittance home and stay away from using the black-market even though the rate is attractive.
The Government has been claiming that those who are engaged in black-market of changing hard currency in Ethiopia and abroad are affiliates of the terrorist group TPLF (Tigray peoples Liberation Front), which at the moment is working to destabilize the country and return to power using arms struggle.



The Government of Ethiopia accuses the TPLF for using the hard currencies from black-market for buying weapons from abroad and smuggling into the country.