Tag: Ethiopian journalists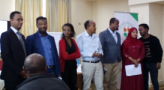 Editors working on different media outlets in Ethiopia gather today in Addis Ababa to establish the country's first Editors Association.

By Andualem Sisay Gessesse – In one of the panels during this week's World Press Freedom Day event hosted in Addis Ababa, an Ethiopian journalist working for an international media indicated that he can't travel to two regions in Ethiopia. This is because some gangs are not happy about the issues he covers and labeled […]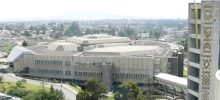 The United States Embassy in Addis Ababa, Ethiopia offers a week-long capacity building workshop for senior editors from private and state media organizations across Ethiopia.