Ethiopia jails four former corrupt officials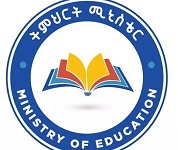 Four former 'corrupt' officials at the ministry of Education of Ethiopia are arrested suspected of for allegedly making the government loss 280 million birr in a bidding process. three years ago.

The officials have cheated during books printing bid for grade 1 to grade 8 students and teaching books, which took place three years ago. The arrest of the officials came after an Indian company, which won the bid but told by the officials that it has lost the bid appealed to the Anti-Corruption Commission of Ethiopia, according to the state broadcaster – ETV report this evening.



The report stated that the four members of the bidding committee have refused to accept the suggestion of the Anti-Corruption Commission to look into the complaints of the actual winner of the bid, which offered over 55 million birr less than the fake winner. As a result, the governed has lost an additional lost some 217 million Birr because the company to which the bid was illegally awarded, has reduced the number of pages of the text books contrary to what was stated in the bid document.
In total the country has lost over 280 million birr according to the report. The four individuals namely Mekonnen Addis who was consulting the procurement, Eshetu Asfaw, Taye Mengistu, and Nigusse Beyene are arrested by the police, which launched investigation into the case three years after they committed the fraud crime, according to Commander Tadesse Ayalew, who led the police investigation.
It is stated that the police has confiscated cash hard currencies and local currency notes from the houses of the four members of the bidding committee. The police has also blocked bank accounts of the relatives of the four individuals with huge amount of money.