New machine learning tool to help Ethiopia track livestock diseases
A New machine learning tool being developed is set to help Ethiopia track animal diseases, mainly livestock diseases enabling the government to make evidence-based decision making.

The tool has been shown to reduce the process of analysing disparate animal health literature from up to three months to just a matter of hours for one country. The tool is being used to build a rigorous evidence base on animal disease prevalence and mortality in sub-Saharan African countries, in particular in Ethiopia, Nigeria and Tanzania.



This is indicated by Dr Theodora Tsouloufi, researcher at the Supporting Evidence-Based Interventions (SEBI) initiative at the University of Edinburgh. Speaking to NewBusinessEthiopia.com, Dr Theodora Tsouloufi indicated that the new tools being finalized will be shared to Ethiopian researchers who study animal health.
"Initially we will share the tool with Ethiopian researchers who study animal health, for feedback and so they can better inform their own work. The final aim is to provide decision-makers with better, more robust, and more reliable data. The Ethiopian government is not involved but we see potential to engage with policy makers or government scientists in the future, as they could be key users," she said.
Dr Theodora Tsouloufi stated that it helps to provide an overview of all the existing research on animal disease prevalence and mortality in Ethiopia. "The tool will highlight which diseases are under-studied, as well as which diseases have been well-studied," she said. Commenting on how to tool works, she indicated that an algorithm will scour databases and veterinary reports to extract hard-to-reach data and give insights about specific animal diseases.
"We anticipate that the tool will be able to speed up the research process to just a matter of hours versus three months doing it manually. Hopefully our work will help to make more informed decisions and provide the best available evidence to the interesting stakeholders which inverting can support the small holder farmers and shape them fulfill their potential," Dr Theodora Tsouloufi said.
The solution was developed by researchers at The Bayes Centre in Edinburgh and SAS, the leader in analytics, together with veterinary experts from the Supporting Evidence Based Interventions (SEBI) programme, to provide decisionmakers with better, more robust, and more reliable data with which to improve the lives of smallholder livestock-keepers.



Reports show that Ethiopia is the top in Africa having the largest number of livestock. Ethiopia has been facing devastating economic losses from major outbreaks of trans-boundary animal diseases (TADs) such as foot and mouth disease, contagious bovine pleuropneumonia, lumpy skin disease in cattle and pest des petites ruminants, contagious Caprine pleuropneumonia, sheep and goat pox, and brucellosis in small ruminants, according to a research paper by Befikadu Seyoum & Endale Teshome.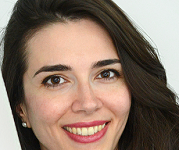 Published in 2017 on Journal of Global Medical Research, their paper entitled, Major Transboundary Disease of Ruminants and their Economic Effect in Ethiopia, suggests that to obtain, expected value from animal sub-sector government policy and roles of Veterinary Services in function of TADs control, rapid detection and early response need improvement.