Exotic Ethiopian Adventures eyes venturing with foreign companies
Exotic Ethiopian Adventures, one of the fastest growing tour operating companies in Ethiopia, says it is keen in expanding its network by joint venturing with foreign companies engaged in the tourism sector.
"We have border crossing tours working with travel companies based in USA, Europe, Asia and Africa as a travel business partnership to promote Ethiopia. This helps us connecting people and its cross-cultural interactions. There is a huge potential for Ethiopian tourism sector to grow. But world class tourism services also require huge amount of investment and global networking. That is why we are now looking for reliable foreign tourism company to venture with us," said Dawit Atsedemariam Aragaw, CEO of Exotic Ethiopian Adventures.



"One of the genuine nature of tourism marketing is working with partners. Border crossing based on geographical location of clients where they can buy tour packages, for how much their budgets, how they can promote such tours and when they sell it. Our experiences working outbound tours combined with inbound tours based on our clients' interest and budget keeping the host communities' benefits that increased eco-friendly societies," he said.
Recently Forbes magazine has listed Ethiopia among the about half a dozen countries people are interested to visit after COVID-19. Reports show that though Ethiopia has huge tourist attractions involving historical, religious sites, geological and cultural heritages, the country has not been able to fully utilize its potential. In 2018, Travel and Tourism contributed $7.4 billion to the country's economy, an increase of $2.2 billion on 2017. The sector now represents 9.4% of Ethiopia's total economy.
A few years ago, the country has rebranded itself with a new moto – 'Land of Origin' replacing the old "13 months of Sunshine", which has been promoting Ethiopia for about five decades. Among the tourist attractions of the country are landscapes of stunning beauty and dramatic contrasts from the soaring pinnacles of the Simien Mountains – the roof of Africa – to the plummeting depths of the Danakil Depression, the lowest – and hottest – place on earth.
The Kafa Biosphere Reserve – the sole home of many wild coffee varieties – active volcanoes, hot springs, cool underground caverns, rugged gorges, spectacular waterfalls, rivers and shimmering lakes, as well as the largest, Lake Tana, is the source of the life-nurturing Blue Nile, are also among the tourist attractions of Ethiopia.



The recently launched initiatives by the reformist Prime Minister Abiy Ahmed, which involves renovations of existing tourist sites and creating new ones in the capital, Addis Ababa, among others is expected to boost revenue of the country from tourism. The over 10 million international passengers flying Ethiopian Airlines every year and transit to other countries through Ethiopia, will be able to visit these destinations during their stay of two to three days in the country.
Currently, Exotic Ethiopian Adventures is working along with its representatives in the United Sates and Europe, according to Mr. Dawit.
BELOW IS FULL INTERVIEW WITH CEO OF Exotic Ethiopian Adventures Can you introduce yourself [brief bio – Name, experience and current position]
My name is Dawit Aragaw, working in tourism industry since 2013 as a tour guide, leader, operator and coordinator and my colleague Mesay Zewudie, the founder for Gada Tour is a tourism professional working in different hospitality companies/tourism-based companies and finally after many ups and downs we opened Exotic Ethiopian Adventures and Gada Tour and Car Rental as our own Adventure tour companies running tourism business here in Addis Ababa, Ethiopia.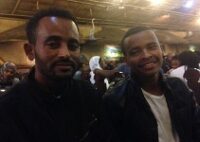 Can you tell us about YOUR COMPANY? like, brief background, when entered the market, number of employees, major services, etc… Exotic Ethiopian Adventures and its sister company Gada Tour and Car Rental established with young passionate and visionary travel adventure experts seven years ago. Now we are running tourism services throughout Ethiopia and border crossing tours.
We are providing adventure tours in all types, vehicle hire, bookings of hotel rooms and air tickets, event organizing in all levels, consulting, capacity building training and Representation of other companies here in Ethiopia. We are five tourism professionals working together at the time being.
What makes Exotic Ethiopian Adventures service unique / special? Our uniqueness is we provide services with experienced, knowledgeable and well-trained human power/professionals in travel and tourism business and working on ecotourism activities based on the host communities' interests and benefits at the outskirts.
How do you describe the overall tour and travel (hospitality business / industry of Ethiopia?
Tourism business in Ethiopia is still in its infancy stage. Even if it has high level of resources and heritage sites due to lack of trained human power and inadequate allocation of basic infrastructures developments in the heritage areas and lack of awareness creation programs for the service providers/travel professionals, hoteliers and the host community members as a large, the overall growth is low.
What are the opportunities in the sector?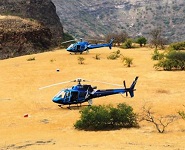 The tourism and hospitality industry/Sector is the money income generator for the national GDP and a great opportunity for job creations at large communities in all levels. Ethiopian, a world class national carrier (which is a member of star alliance), Cheap, abundant and trainable man power, huge potential for conference tourism due to the presence of UNECA, AU and other regional and International organizations which is increasing interest for regional integration.
What are the challenges the industry is facing?
The challenges to this sector at current times as we knew COVID 19 is highly affected the travel and tourism business sector more than any others. The other challenge is as mentioned earlier there are trained human power; the company owners do not want to show willingness to employ these group in their companies.
The other reasons in the sector and marketing the destination is the major challenge for travel professionals in strong competition at a global and regional level and lack of focuses most of the well promoted attractions are owned by the church and there is nothing to do discovering new tourist destinations. Lack of clear strategic allies.
Any message to industry regulators?
As a travel and tourism professional, my message to industry policy regulators is they should study the benefits and opportunities of tourism and should include all issues regarding to ecotourism strength and weakness and give the feedback from the community members with combined to government policies.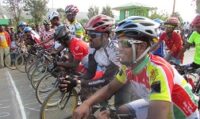 What do you advice to investors interested to invest in the sector in Ethiopia?
My advice to investors interested in investing in tourism industry is open by the government of Ethiopia and there are many options working with Ethiopian companies with many merits and opportunities. The Ethiopian Investment Commission is open for foreigners, diasporas and Ethiopians to do so.
We highly recommended for investors to invest on the area of Tour Operations, hotels, Eco lodges, Resorts, Theme parks, Catering and tourism training institutions, Specialized restaurants, tourist standard transportation services, Cinema, theatre and concert halls, Souvenir shops, amusement parks and many more in hospitality industry.