Ethiopia joins International Congress and Convention Association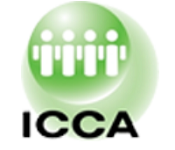 Ethiopian Convention Bureau (MICE) Ethiopia joins the International Congress and Convention Association (ICCA).

In its statement MICE has indicated that its membership will
benefit Ethiopia in winning association meetings business, gaining global networking, association meeting expertise, tailed education and promotional opportunities.



ICCA is the global association leader for the international meetings industry and specializes in the international association meetings sector, offering unrivaled data, education, communication channels, and business development and networking opportunities.
Since its establishment in 1963, ICCA represents the world's top destinations and most experienced suppliers specialized in handling, transporting, and accommodating international meetings and events, and comprises over 1,100 member companies and organizations in almost 100 countries and territories worldwide.
Ethiopia has been one of the top African countries in hosting international conferences. The capital, Addis Ababa, which is considered as the third diplomatic city of the world is home to the African Union and UN Economic Commission for Africa, which host dozens of conferences every year.



In addition the flow of tourists to Ethiopia, who visit the east African country, has also been increasing over the past years. Joining of ICCA is expected to increase income of the country from conference tourism.