Ethiopia foils terrorists' attack on UAE embassy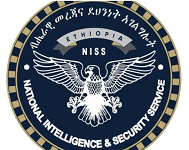 The National Intelligence and Security Service (NISS) of Ethiopia said it has arrested 15 suspected terrorists who were planning a terror attack on the Embassy of the United Arab Emirates (UAE) in Addis Ababa.

In its statement sent to the media this afternoon by the state intelligence agency, stated that the 15 individuals were working with a foreign terrorists. The group of terrorist was taking orders from an individual based in Sweden, named Ahmed Ismael, who is also detained in collaboration with security agencies of Sweden.



Among the 15 members of the terrorist group arrested in Addis Ababa are Ali Ahmed Ardayto, who was receiving tens of thousands of dollars and leading the group on the ground. The other member of the group from whose house documents and weapons are found includes, Mohamed Abdulkeni, according to NISS.
In a related development, another terrorist group members who were also planning to undertake similar terror attack on Embassy of UAE in Khartoum, Sudan, are also detained by Sudanese security agencies, according to NISS statement.
In addition to those arrested in Ethiopia and Sweden, some 21 suspects who are suspected to work with the members of the terrorist group are also being arrested, according to the statement of the (NISS).