Butajira City infrastructure investment paying off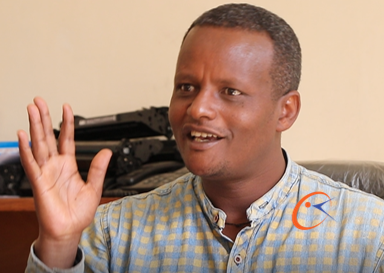 Effective investment in infrastructure by Butajira City, one of the fastest growing cities of Ethiopia, has been paying off facilitating jobs creation and generating revenue to the municipality, says an official.

"Our town's investment in major infrastructures has been increasing over the past years. The expansion of these infrastructures in our City has been leading to emergence of more businesses and reducing unemployment, while increasing the income of the City," said Melaku Ayele, Butajira City Municipality capital planning professional for the City's Infrastructure Development Program.



Speaking to NewBusinessEthiopia.com, he indicated that Butajira City has witnessed major changes over the last five years. Five years ago the total asphalt road of the City was around 12 kilometers. Currently 11.2 kilometers additional asphalt road is being built, according to Mr. Melaku, who indicated that during the first phase 4.5 kilometers asphalt road construction is completed while the remaining is being constructed.
In addition to asphalt roads, Butajira City has also increased its cobblestone roads coverage to 35 kilometers today from around 1.6 kilometers five years ago, according to Melaku.
"Most of the inner city roads are converted into cobblestone roads. In terms of electricity and tap water we also have 100 percent coverage. These investments have encouraged people to be engaged in businesses, create jobs and contribute to the City's development paying taxes," he said indicating that the City provides the cheapest water in Ethiopia charging only Birr 5.25 for 1,000 liters of water.
"We strongly believe that our investment on infrastructures are incomes not expenses. Most of the areas where we built these basic infrastructures are turning into business areas. These can create job opportunities for the residents of the City, who generate income for Butajira at the end of the day," he said.



Out of the total 25 megawatts electric power substation found in the City, only 11 megawatts is being used, according to Melaku, who stated that the City is happy to allocate the remaining power for investors interested to invest in Butajira City. With estimated population of close to 64,000, Butajira City's annual income from taxes and related services has also been growing from 48 million Birr to 148 million Birr last year.
Located in Southern region of Ethiopia some 135 kilometers from the capital, Addis Ababa, Butajira City was founded in 1921 by Ras Mulugeta Damtew as a small village. The City is known as trading center where traders from all the surrounding towns and rural areas gather. The Friday market in Butajira is still one of the largest open markets in Ethiopia attracting thousands of merchants mainly from tribes / ethnic groups of of Oromo, Hadya and Silti.