Ethiopian Airlines set to launch local flights in Ghana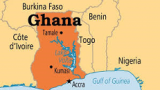 Ethiopian Airlines, the national carrier of Ethiopia, is set to launch local flight in Ghana after securing 49 percent share in the newly formed flight service yet to be named.

The Government of Ghana and the private sector maintain 51 percent share of the company, of which the government has 10 percent, according to the strategic partnership agreement concluded this week. The national career of Ghana went out of market several years ago. Since then local flights have been a problem in Ghana, which has over 30 million population.



Based in the capital, Accra, the new company will enable Ethiopian Airlines to provide local flights within Ghana using Dash 8-400 planes. Meanwhile it is not indicated when exactly the service will start. Over the past years, Ethiopian Airlines has been opening multiple hubs in different corners of Africa using similar partnership models.