Global automotive intelligent glass market to grow by $181.82 million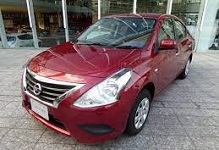 The global automotive intelligent glass market is poised to grow by $181.82 million during 2021-2025 progressing at a CAGR of 8% during the forecast period, according to a new report on the industry.

The report on automotive intelligent glass market has provided a holistic analysis, market size and forecast, trends, growth drivers, and challenges, as well as vendor analysis covering around 25 vendors.



Published by Research and Markets, the new report offers an up-to-date analysis regarding the current global market scenario, latest trends and drivers, and the overall market environment.
The market is driven by the growing demand for passenger safety and comfort, increased emphasis on enhancing vehicle efficiency and increased demand for premium vehicles and sunroofs.
The automotive intelligent glass market analysis includes technology segment and geographical landscapes. This study identifies increasing technology integration with automotive windshields as one of the prime reasons driving the automotive intelligent glass market growth during the next few years.
Also, increasing license acquisition and investments in intelligent glass and growing investments in smart glass technology will lead to sizable demand in the market.
Companies Mentioned
• AGC Inc.
• Central Glass Co. Ltd.
• Compagnie de Saint-Gobain SA
• Continental AG
• Corning Inc.
• Gauzy Ltd.
• Gentex Corp.
• Nippon Sheet Glass Co. Ltd.
• Research Frontiers Inc.
• SHOWA DENKO MATERIALS CO. LTD.
The report on automotive intelligent glass market covers the following areas:
• Automotive intelligent glass market sizing
• Automotive intelligent glass market forecast
• Automotive intelligent glass market industry analysis
The study was conducted using an objective combination of primary and secondary information including inputs from key participants in the industry.
The report contains a comprehensive market and vendor landscape in addition to an analysis of the key vendors. The publisher presents a detailed picture of the market by the way of study, synthesis, and summation of data from multiple sources by an analysis of key parameters such as profit, pricing, competition, and promotions.



It presents various market facets by identifying the key industry influencers. The data presented is comprehensive, reliable, and a result of extensive research – both primary and secondary.
The market research report provide a complete competitive landscape and an in-depth vendor selection methodology and analysis using qualitative and quantitative research to forecast an accurate market growth.