Ethiopia inaugurates a model water supply, sanitation and waste management system in Welenchiti Town, Oromia Region.
Continue Reading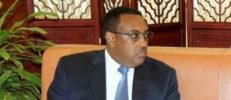 By actively involving civil societies, Ethiopian government is set to re-plan its development programs to attain sustainable, quality and inclusive development, a top government official said.
Continue Reading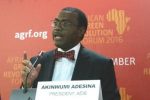 The 2018 Aid Transparency Index Report, released by 'Publish what you Fund' has ranked the African Development Bank 4th among 45 development organizations, lifting the Bank by six positions since 2016.
Continue Reading