Ethiopia scores highest tourism growth in the world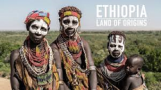 The World Travel and Tourism Council's (WTTC) annual review ranks Ethiopia top scoring country in the world in tourism growth in 2018.

The east African country saw the highest tourism growth in the world (48.6%), surpassing the global average growth rate of 3.9% and the African average of 5.6%. The Council stated that during the period, the sector supported 2.2 million jobs and contributed US$7.4 billion to Ethiopia's economy, an increase of US$2.2 billion on 2017.



"Ethiopia's Travel & Tourism boom was one of the great success stories of 2018. It has exceeded our sector's global and regional comparisons to record the highest level of growth of any country in 2018", Gloria Guevara, President & CEO of the World Travel & Tourism Council, said in a press statement shared to the media by Ethiopian Airlines.
"This has been driven by the very strong performance of aviation in the country and the development of Addis Ababa as a dynamic and growing regional hub," Gloria Guevara said. The press statement indicated that the timeless charm of Ethiopia's natural, cultural and historical tourist attractions have been driving an influx of tourists from far and wide. As the land where mankind, coffee and the Blue Nile trace their roots, Ethiopia has always been a fascinating destination for holidaymakers.
"The country's UNESCO-registered heritages including the majestic obelisks of Axum, the rock-hewn churches of Lalibela and the fortified historic town of Harar, among others, have always remained tourist magnets, drawing visitors in droves," said Ethiopian Airlines indicating that the connectivity options it offers to travelers has made Ethiopia ever more accessible to the whole world, and has facilitated the influx of tourists.