World Bank approves $400 million grant to Ethiopia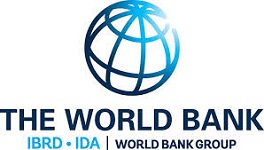 The World Bank approved a grant of $400 million to support Ethiopia Urban Productive Safety Nets and Jobs Project of which $50 million is from the window for host communities and refugees to Ethiopia

In a letter to Anne N. Kabagambe, Executive Director of the World Bank Group wrote to the Finance Minister of Ethiopia, Ahmed Shide, it is stated that the Board of Executive Directors of the International Development Association on September 30, 2020, approved on "an absence-of objection basis an IDA grant of $400 million, of which $50 million is from the Window for Host Communities and Refugees, to the Federal Democratic Republic of Ethiopia for the Urban Productive Safety Nets and Jobs Project."



The project's development objective focuses on supplementing the government's efforts to improve the incomes of the urban poor and the labor market inclusion of disadvantaged urban youth. In so doing, the project will help:
– (i) to expand the urban productive safety net by providing public works and livelihood support to selected urban poor households, including refugees;
– (ii) to provide a first work experience for disadvantaged urban youth and support reforms in job search services;
– (iii) to expanding direct income support; and (iv) to support institutional strengthening.
The letter also stated that the project is structured under five components, namely:
(i) expand the urban productive safety net to improve the urban environment;
(ii) foster urban youth employment; (iii) strengthen social assistance and services for the urban poor and destitute;
(iv) institutional strengthening, project management and monitoring and evaluation; and (v) contingent emergency response.