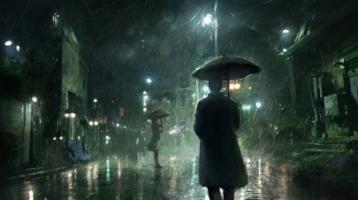 Things To Do On Family Night, When It Is Raining Outside
Almost every family has a designated day of the week, just for family time. This is a special time that allows families to catch up on the week's happenings and bond. If you are a big fan of family night, you may need some great entertainment ideas that will appeal to your family.
It is crucial to make these times special, fun and entertaining, because you want to encourage everyone to continue participating. Below, you will discover several things that you and your family can do on family night, when the weather is unfavorable.
Bake A Dessert 
While not every member of your family will enjoy the thought of cooking, they will definitely enjoy the thought of eating the end product. Many experts encourage families to spend time preparing and cooking their favorite dishes and desserts. Gather the ingredients and have them laid out prior to family night, so everything will take off without a hitch. Pizza, cookies, cakes, brownies, subs and tacos are the perfect foods to make on family night. Everyone will enjoy their creation, plus it will put a smile on their face.
Volunteering 
It does not need to be warm outside to volunteer at a local church, food bank or homeless shelter. These organizations are more than happy to have a few extra hands to help feed and entertain everyone in attendance. You can even volunteer to clean up the dog kennels at the local pound during after hours. This will not only be a great time for you to spend time with your family, but it will also provide your family with an opportunity to see how other people live.
Play Golf
Of course, the weather is not favorable for a game of golf at the local golf course, but this does not mean that you cannot have a fun filled night of golfing. Purchase a putting green from your local retail or sporting goods store, along with a couple of golf clubs and balls. The putting green will roll up, so you can store it away with ease after each use. Be sure to keep score, because you can have the same amount of competitive action, with an indoor putting green.
Movie Night
Most families are living on a strict budget, so they cannot afford to spend a couple of hundred dollars, just to go watch a movie at a theater. Well, this does not necessarily mean that you cannot enjoy a night watching your favorite movies and new releases. You can actually watch movies free, by downloading them onto your computer and stream them to your TV. However, this will only be possible if the TV is smart.
To add more excitement to the table, you can create homemade movie tickets prior to the event. Hand them out to every family member during lunch or put them in the kids' lunchbox and spouse's briefcase. Whatever you do, be sure to have fun, with lots of popcorn and malt balls, but be sure to save a little room for a healthy meal afterwards.