Ethiopian police and customs officers seized a truck carrying cannabis and trying to smuggle it to the neighboring Kenya.
Continue Reading

The customs officers of Ethiopian Customs Commission today seized 33 quintals of cannabis at Tulu Dimtu checkpoint at the outskirt of Addis Ababa.
Continue Reading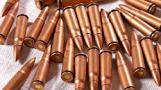 The customs police officers of Ethiopia this week captured 5,947 Kalashnikov bullets and 1,280 killograms of cannabis from people engaged in contraband trade.
Continue Reading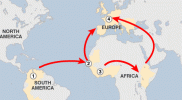 The narcotic division of Federal Police of Ethiopia has arrested 56 foreigners from 15 different countries involved in cocaine and cannabis trafficking.
Continue Reading