Which hotel brand to join if you have $200 thousand?
How to get investment yields promptly without hotel business experience?– In popular travel cities, the influx of holiday travelers always brings many business opportunities to local hotels.

Now the threshold to open a hotel is also getting lower and even the investors withoutrelated experience can open a hotel through hotel franchising. If you have $200,000 to invest on a hotel project, how to start the hotel operation with a high return on investment?



Step 1: investigate the target market and determine the type of hotel you want to invest in. Before making any investment, it is necessary to investigate the target market. At present, the African hospitality industry is in a critical period of integrating with the international market, and consumers have a growing demand for the hotel market. The hospitality industry is undergoing profound changes in the overall size and quality.
Africa's hotel market is about to enter the "golden decade", which not only means that hotel investors will make profits easily with the rapid growth of the hotel industry, but also means that the past individual hoteloperation model will become increasingly weak.
Investors can remain invincible in the changing hospitality market only by choosing the right investment direction and be market oriented.
For hotel investors, $200,000 is not enough to open a high-end hotel that can attract the attention of the market, nor is it necessary to open an individual hotel that will be eliminated by the market at any time.
With the change of market environment, such as consumer group iteration and consumption upgrading, economy chain hotels, which have been popular in Europe and Asia, will step onto the stage of African hotel market.
Take Ethiopia as an example, individual hotels accounted for more than 80% of the hotel market, while there are few chain hotels with management service standards, which is showing anopposite trend with developed countries in Europe and America.
And many international chain hotel brands have begun to open the franchise model to Africa, which is the great opportunity to join the hotel chain that can't be missed.
Step 2: select quality chain brands and share international hotel resources
Joining the hotel chain is the trend of market evolution, it also provides investors with the opportunity to achieve uniform brand image.
This means that franchising hotel investedhas higher brand awareness amongthe same type of hotels, and it enjoys all the resources of the international hotel brand, including property location selection, cost measurement, construction design, supplies procurement, product iteration,operation management system, membership system, brand marketing, etc.
Especially for investors without hotel business experience, uniform brand image and chain managementcan be regarded as an effective way of hotel development.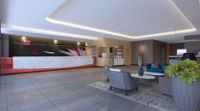 But not all chain hotel brands are appropriate for investors to join. Many hotel brands have set very toughrequirements in the property area, room number, investment scale and cost, which are difficult to satisfy and the cost expense is much higher than $200,000. For small and medium-si
zed franchisees, this means a high risk investment budget, and does not reach the expectations of the investment cost performance.
Which is the right international hotel chain to join with $200,000? Sunmei Group came to Africa with more than ten years of hotel chain franchise experience. With a deep understanding of the African hotel market, Sunmei proposed the economy chain hotelfranchising plan for small and medium-sized franchisees in Africa.
IVY economy chain hotel not only has a complete set of hotel industry experience and resource output, but also retains certain independent space for the hotel itself in the franchise model, helping small and medium-sized franchisees to establish a four-starchain hotel with the minimum investment amount.
Step 3: focus on consumer needs and make every dollar cost-effective
Nowadays, the image style and comfort of the hotel are becoming increasingly valued by consumers. Can $200,000 really build a four-starchain hotel?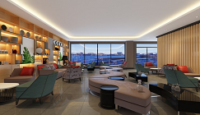 IVY Hotel gives the answer with its professional knowledge and more than ten years of hotel franchising experience, which isto pay attention to the needs of consumers and make every dollar spent cost-effective, thus we can build a hotel that can quickly get the investment return and leave a deep impression to the consumers.
In terms of the design, IVY Hotel design team has traveled to Africaand combined the modern hotel style with the African cultural elements. From the moment the guests step into the lobby, they can feel the fashionable breathwith African styles, and the atmosphere of luxury makes consumers feel at home.
In terms of hotel furniture equipment and customer services, IVY Hotel pays more attention to the accommodation experience of customers, and spends more funds on the construction of room comfort and service details.
It abandoned the facilities such as conference center, SPA, gymetc which cost huge investment and with low returns, rather adopting B + B + C— "bedding + breakfast + coffee" the soft service package plan. We not only pay attention to the basic demands of customers such as breakfast, coffee, 24h hot water, free WIFI, etc., but also strive to optimize the service details to create clean, comfortable and safe guest rooms.
At the same time, IVY Hotel, relying on the hotel resources of Sunmei Group, will provide investors with better choices in supplies procurement and property rental. Its hotel management school also provides its branch hotels with strictly trained managers at any time to maintain the stability of hotel service and meet the most needs of customers with the minimum number of staff.
Other hotel chains may not be able to build a four-star hotel with $200,000, but IVY Hotel has enough exper

ience to help investors succeed in the hotel franchising.
What kind of franchising hotel can you join with $200,000? For the IVY economy chain hotel under Sunmei Group, the property area of only 800 square meters is enough for the minimum franchise standard. With the investment amount of about 10,000 dollars per room, more than 20 rooms can be built with 200,000 dollars.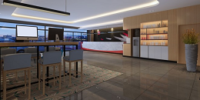 At the same time, it can be guaranteed that joining IVY Hotel will have a shorter preparation period. With the 50 million members of Sunmei Group, the hotel franchising will have a broader customer group and shorten the period of investment returns.
Taking advantage of the transition period of theAfrican hotel industry, joiningSunmei Group and sharing the information and resources of the international market, ahotel worth of $200,000 can also have strong competitive edge.
for more information you can visit our website