Sunmei International's Debut at Hotel Show Africa 2019
The 7th edition of Hotel Show Africa was held in Addis Ababa from June 27th to 30th and Sunmei International was invited to attend the exhibition.

Sunmei International is a hotel chain franchise group that originated in China in 2010 and started its business operation in Africa in 2018 with the goal of becoming the largest hotel management group in Africa.



At present, Ethiopia's hotel market is still dominated by independent hotels. And Sunmei International's hotel chain brand puts forward the business model of B+B+C (Bedding+Breakfast+Coffee) which is different from the independent hotels, taking the "clean, comfortable and safe" hotel service as the operation strategy. At the same time, about the franchise support, Sunmei puts up the slogan of " To make the hotel investment business easy" which attracts wide attention of investors during the exhibition.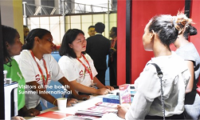 This time, Sunmei International mainly presents the franchising service scheme of three hotel brands, IVY Hotel, an economy chain hotel brand with the standard of international four-star hotel, Rizti Hotel, the high-end hotel brand as well as OAK Hotel, a light-renovation standard chain hotel brand.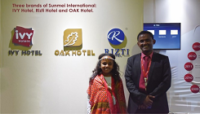 In this exhibition, Dr. Hirut Kassaw, Minister of Tourism and Culture of Ethiopia, paid a visit to the booth of Sunmei International and visited the prototype room of IVY Hotel. During the visit, Dr Hirut Kassaw had a detailed communication with Jackson Zhou, CEO of international business division of Sunmei Group and had a profound understanding of the prototype room of Sunmei International hotel brand. They sincerely shook hands and took photos with each other.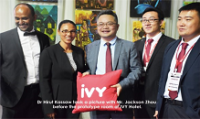 Ethiopia's hotel industry is experiencing rapid growth, which makes the development of hotel chains possible. The debut of Sunmei International at Hotel Show Africa also provides more options for hotel investors, creating the hotel industry a more promising prospect.
For More information you can visit their website