Sunmei International Attracts Widespread Attention at Hotel Show Africa

The 7th edition of Hotel Show Africa was successfully held in Addis Ababa, Ethiopia, during June 27th to 30th, 2019, which is a record-breaking edition and the numbers of both the exhibitors and visitors reach the highest level in years.

Ethiopia's Tourism and Culture Minister Dr Hirut Kassaw also appeared at the exhibition and expressed the confidence in the future prospect of Ethiopia's hotel industry. An international hotel brand named Sunmei International attracted wide attention in this exhibition. With its exquisite prototype room and hotel franchising concept, it attracted visitors to pay visits and get better understanding about it.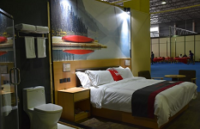 It is learned that Sunmei International is an international hotel brand group from China, with a development history of about ten years. It has been providing hotel chain franchise service for hotel investors by opening the franchise of hotel brands.
Investors need to pay a certain amount of franchise fee so as to use the hotel brand of Sunmei International, and carry out the hotel preparation and operation management after opening under the "one-stop" guidance of the Sunmei team.
IVY economy chain hotel is the featured brand of Sunmei international, which takes the brand strategy of "clean, comfortable, safe" hotel service, and provides customers with the service of B + B + C (Bedding, Breakfast and Coffee), surpassing what the general independent hotels can offer.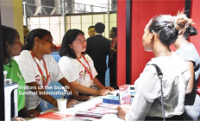 In this exhibition, Sunmei International displayed three hotel brands of IVY Hotel, Rizti Hotel and OAK Hotel, and built a prototype room with IVY Hotel as the template. Show visitors can see the IVY Hotel room's overall structure and details, including room decoration, bedding products, toilets, room supplies, etc.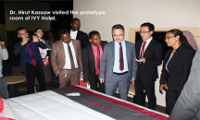 Dr Hirut Kassaw also visited the booth of Sunmei International to have a deep understanding about us, and had a pleasant exchange and handshake with Mr. Jackson Zhou, CEO of international business division of Sunmei Group. Dr Hirut Kassaw also expressed welcome and concern for Sunmei International to explore the market in Ethiopia.
More information you can visit their website